Written by Umberto Belluzzo
Cristiano Ronaldo is one of the greatest and maybe the greatest footballer and therefore sportsman in the world these days. This summer, after 9 years playing for the Spanish top club Real Madrid, Ronaldo transferred to Juventus (Turin, Italy) for 105 million euros with a new contract where he is supposed to get more than 30 million euros per year (taxes included). 
Surely an enormous amount of money.
Cristiano, during his first interview with Juventus stated he chose to come to Turin because Juventus offered him a place in a Top Club even if he is 33. This is because being 33 for a footballer usually means starting the end of his career where he is not often at the top anymore.
My point is:  Are we sure there is not an economical reason behind the transfer of Ronaldo in Italy?
By economical reason I do not mean the money he gets with his new contract. 
It is known that Real Madrid to persuade the footballer to remain in Madrid offered him a new contract with 10 millions more than the contract Juventus offered the Top Player.
Unexpectedly the footballer rejected with gratitude .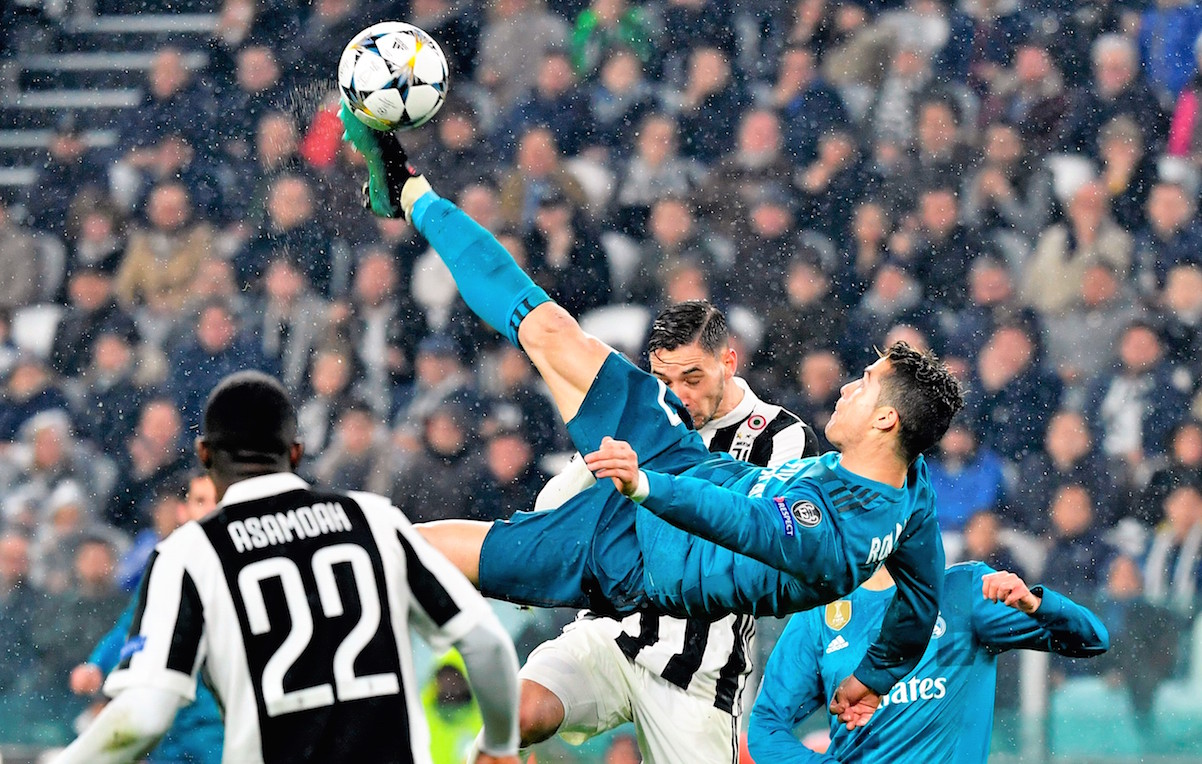 By economical reason I mean the money Ronaldo has to pay for taxes. 
Yes because this champion had lots of troubles with the Spanish law for not paying taxes. In fact, today it has been formalised that the footballer will have to pay 19 million euros to the Spanish government to avoid prison. Nothing for him, considered that he should pay way more for all his businesses in taxes.
Then why Italy? Is it better than Spain in terms of taxes? Partially. Let me explain you why.
Cristiano Ronaldo doesn't only earn money from his football contracts. The footballer owns various brands world-wide famous like "CR7 underwear"  where let's suppose he owns 10 millions every year or "Pestana" a hotel chain placed in famous cities where we suppose he takes 30$ million . Moreover Ronaldo has a life contract with the brand "Nike" where the sportsman gets about 50$ million per year.
Now let's imagine Cristiano has 600 million euros in a bank in Switzerland that gives him 60 millions of interests every year.
So, by living in Italy, for all those money that Ronaldo makes and owns outside of Italy he will pay to the Italian State only 100.000 euros + 25.000 euros if he wants to extend this "cover" for each component of his family. Way better than the millions and millions he would have to pay in Spain in taxes for all his international businesses right?
However for those money he earns and spends in Italy he will pay the same taxes as all the other Italians that earns his same amount of money. E.G. Of 60 million euros in his contract he pays about 30 in taxes.
(VERY IMPORTANT. ALL THOSE NUMBERS ARE INVENTED BY MY SELF AND ARE NOT OFFICIAL. IT IS UNKNOWN HOW MUCH RONALDO EARNS INTERNATIONALLY)
This is a law in Italy called "24bisTuir". It was made to attract more wealthy people in Italy in order to make them invest more on the country.   
We all can say this law actually worked. Now Italian football will have the world's eyes every week-end and therefore the income of the other Italian teams will increase.
Furthermore the State would not lose, indeed it would gain from the expansion of the tax base resulting from the maxi engagements, as well as the livening up of the entire national football industry, which would end up expanding the business, creating new jobs and triggering the classic virtuous circle. Also for this, Ronaldo will give good things to Italy. He will highlight to everyone that high taxes are obstacles to the countries economy and by decreasing them everyone would win. From the labour, the business and ending with the state.
Thank you all for reading this article
Ciao